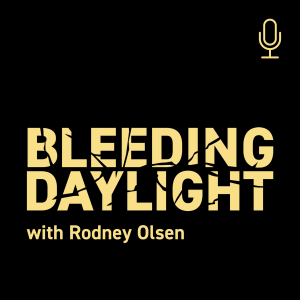 Monday Jan 25, 2021
Suzanne Burns - The Accidental Social Worker
Life for Suzanne Burns went off the rails when she left home as a young woman. From a very sheltered upbringing, she soon found herself using drugs and alcohol and shortly afterwards becoming a single mother.
Suzanne has spent the last 20 years serving others. Part of that service includes being the founder and executive director of Foundation House, a maternity home for pregnant and homeless women, which offers educational and job training programs. She holds a Master of Science in Marriage and Family Studies from Lee University Cleveland. She's a certified Family Trauma Professional and a member of the International Association of Trauma Professionals, the National Center for Crisis Management and the American Academy of Experts in Traumatic Stress. Suzanne also serves on the Executive Council for the National Maternity Housing Coalition, as well as the Leadership Council for the Southeast Tennessee Commission on Children and Youth. 
(This transcript is intended as a guide only. It may not be 100% correct.)
Emily Olsen 
Wherever there are shadows, there are people ready to kick out the darkness until it bleeds daylight. This is Bleeding Daylight with your host Rodney Olsen.
Rodney Olsen 
Thank you for listening today. I've got a powerful interview with a remarkable woman coming up in just a moment.
You can find and follow Bleeding Daylight on Facebook, Instagram and Twitter. Please recommend this and other episodes to your friends and leave a review wherever you listen to podcasts.
Suzanne Burns has spent the last 20 years serving others. Part of that service includes being the founder and executive director of Foundation House, a maternity home for pregnant and homeless women, which offers educational and job training programs. Today we'll be hoping to find out what sparked that desire to help others. Suzanne, welcome to Bleeding Daylight.
Suzanne Burns 
Hi, Rodney, how are you today?
Rodney Olsen 
I'm very well. Now you hold a Master of Science in Marriage and Family Studies from Lee University Cleveland. You're a certified Family Trauma Professional and a member of the International Association of Trauma Professionals, the National Center for Crisis Management and the American Academy of Experts in Traumatic Stress. You also serve on the Executive Council for the National Maternity Housing Coalition, as well as the Leadership Council for the Southeast Tennessee Commission on Children and Youth. You could certainly be described as being a high achiever but life hasn't always looked that way for you has it?
Suzanne Burns 
No, not at all. Not at all.
Rodney Olsen 
Take us back a little bit and tell us a little bit of your early story.
Suzanne Burns 
So I was raised in a very Christian home. I was I was a rainbow baby. So for those of you that maybe aren't familiar with that term, that means my parents had at least one miscarriage, my parents actually had three before they had me. And then they had my brother 22 months later. And so I grew up in a very kind of protected bubble. I didn't realize I lived in a bubble until I got to college, which was 1800 miles from home. And even though I was at a private Christian school, I had no real idea what to do with my freedom. And so very quickly, I found out that I did not know how to use my freedom wisely and so by the time I got to my junior year, I was smoking, I was drinking, I was experimenting with illegal drugs and, you know, then one day I wake up pregnant and so for me, those were some of the hardest years that I've ever had to face. You know, I kind of liken it to the old frog in a frying pan adage. I was in the midst of this dating relationship and you know, I just kind of woke up one day, and I had no idea how I had gotten to that point. It took me quite a few years to get myself back out of that mess but I definitely learned a lot along the way.
Rodney Olsen 
There's a tension there isn't there for parents who are wanting to provide the best upbringing for their children, and in your case for your family, wanting to bring you up in that Christian environment and wanting the best for you. But at the same time, probably not allowing you to see what lies beyond those walls and what's happening in the real world. Can you talk to us a little of that sort of tension?
Suzanne Burns 
Yeah, for sure. So much of it is really my understanding, both from hindsight. And then also, you know, having raised my own sons, I have a 15 year old still at home. And then I also have a 21 year old who's in the US Marine Corps. You know, for me growing up, I never had a curfew. I didn't even get my driver's license until I was 17. And honestly, that was just so that I got it before my brother did by two days, technically, but I got it before he did. But the reason was that I just I didn't have any need for it. My parents were content to drive me everywhere. They provided everything I needed. And so I I just grew up, really not, not needing it. I found out in high when I was in high school, I found out that one of my boyfriend's in my senior year had been one of the school's largest drug dealers. And I had no idea we only dated for I don't know, maybe 6, 6, 8 weeks, something like that. Not very long. But I had absolutely no idea until probably two years after we had graduated, and somebody was telling me about it. And so I I just was incredibly naive and I was very innocent. And so you know that that was my parents' intent but in hindsight, it did not serve me very well because I didn't have a frame of reference. When I when I got to school, and the mid 90s, the legalizing drugs was was becoming much more common topic of conversation, especially a young among young people. And so for me it It wasn't that I didn't know my Christian heritage and my Christian beliefs. I think honestly, it was at my roots were not deep enough. I had never really made the decisions, to be obedient to what Scripture says. I was just kind of floating along in somebody else's wind. You know, my parents kind of blew me along in in their trajectory but when I got to school, now other people's philosophies, other people's belief systems are shifting mine, because I didn't have roots of my own.
Rodney Olsen 
So would it be fair to say that, despite your parents best intention, they actually brought you up to have a Christian morality, rather than to have a deep Christian faith?
Suzanne Burns 
Ooh, yes, that is exactly right. And my mom would be heartbroken. So I can't let her hear you say that.
Rodney Olsen 
Look, I think it's one of those things that for all of us as, as parents, we want the best for our children, but there's no manual. And so often we, we do find it difficult to know exactly which way to go. And to be able to bring our children up with with morals and integrity, that's certainly something that we want. But knowing that that one to one relationship with Jesus is something quite separate to that. And that's what we're trying to guide our children towards. But it doesn't always happen that way, does it?
Suzanne Burns 
Right. And I really think that one of the biggest issues that I, that I see, not only in the women that I minister to now, but also as I look back, I think that we don't, we don't acknowledge the need for learning through the hard things, we, we want to make everything good and safe and protect our kids but we don't ever let them learn things the hard way. And, you know, we have, we have mothers and fathers calling us frequently and their daughters are in jail, and they want to get her out, because you know, no one wants their baby girl to be in jail. But at the same time, that's not necessarily what's in her best interest. In fact, sometimes she needs to stay there because she truly will not get the mind change, she will not come to terms with the needing to change unless she stays in jail. Because the Holy Spirit has to have has to put you in the place where you will hear his voice. And if somebody else is continually coming in and shortcutting that trying to help, you know, all too often we try to help God and and end up making things so much worse. I think that's the one of the greatest issues.
Rodney Olsen 
So often when we're protecting our children and those we love from the natural consequences that should come their way.
Suzanne Burns 
Right? Exactly.
Rodney Olsen 
You slipped into this time of drinking of using drugs. Let me understand how it was for you. Because you'd been brought up in this, this very Christian environment. And suddenly you have these freedoms? Was it a bit of a test for you? At first you started thinking I shouldn't? Or was it easy to start falling into these ways knowing that you're now surrounded by people with different philosophies with with a different worldview? How was that tension within yourself?
Suzanne Burns 
So I started dating this guy, he was much older, he was about six years older than me. So he was out of school, he was a musician, he was very cool and lived, you know, a completely different lifestyle than what I was accustomed to. So for me, it was partly, like wanting to seem grown up and and wanting to kind of fit in. And partly It was like, well, it was justification. It was like smoke. So smoking came first, you know, on our, I don't know, second or third date, I found out that he smoked and well, you know, he's he's older. He's age to buy tobacco in America is 21. And so he was 20. I don't know, 526 at the time. And so I thought, well, you know, it's okay, it's acceptable, because he's an adult, he's old enough. And by this point, I was also 21. So, so it was like, I could justify it. And then and then it was alcohol. And it was like, Well, you know, I, here I am. 21. And so now I get to drink alcohol legally. And so of course, it must be okay. Because some denominations say that it's not a problem. And my heritage said that it was a problem. But But clearly, it's not because clearly other people are allowed to do this. And then you know, it's like, well, you know, marijuana is not that big of a deal. Most people think it ought to be legalized anyways, and, and and then by the time we got to the harder thing is the the acid was really the only other hard thing that I ever tried, which I gotta be honest, I completely loved but don't, don't want to ever go back to it again. It was like an easy justification on along the way. And the crazy thing is, maybe it's because we're in the in the south here in the US. And maybe it's more common throughout others who are active drug users, but they're a very spiritual population. And so it's easy if you don't have strong moral grounding, and you only have kind of what you might call head knowledge. It's very easy to fall into this kind of moral justification, where you're sitting around completely stoned and yet you're talking about scripture, and you know, what Jesus would do if he were in the room with us, and, and so it was like I could continue to pretend that all of this was perfectly acceptable and all of it somehow fit together.
Rodney Olsen 
You mentioned that you went through this time of using different substances, and then finding yourself pregnant, was that the point where you realized, I need to do something that this track is not leading me the right way?
Suzanne Burns 
Unfortunately, no, I was not quite ready for that yet. I did move back home to have my son. And my, my boyfriend was, you know, we were on again off again. And then finally, we got married. Partly because by this point, I was living 1800 miles away with my parents. And I didn't want to be the reason that my son didn't know his father. But I also didn't know how to move across country without my family support system without getting married without creating a new support structure. And so in hindsight, I feel like that was probably that was like the nexus of the bad decision, we got married, it was not good. It hadn't been good for a long time. And so it was equally bad. While we were married, we got married, we were married almost two full years. So my first husband, because he's a musician, somehow felt like that meant that he did not need to actually work for a living. He was just supposed to play music and play video games. And I was the one who was supposed to pay all the bills. And so because of that, I was working, selling mortgages, I was selling insurance, I was doing whatever I could to try to make more than minimum wage. And so one particular day I had been, I had had several different appointments, trying to sell some insurance. And just none of them went well at all. And so as I'm picking up my son from my then mother in law's home, I was just kind of complaining to her. And, you know, I still talk to the talk, because his parents were, were deeply religious, just like mine had been. And so I still knew how to talk the talk. And I was just telling her, you know, I just don't understand why God's not blessing me. You know, we were working so hard, and I'm just, I'm going on all these appointments, and just really doing everything I know, to do to make this successful. And she just kind of very casually turned around, and looked at me and said, well, Honey, what are you doing that God can bless? And man, that just struck me to the core. And that was in November of 2000. And for a few days, I just kind of sat and mulled that over and really just thought, what what am I doing? What am I doing. And then there was a few nights later, my son was, you know, toddling around the couch and put his hand in the in the ashtray, because, of course, we're still smoking. And so his hand is dirty, and he's coughing, and he's got a runny nose. And it just occurred to me that you know, what, I'm causing this. I'm causing this because I want to smoke in our little, you know, cramped apartment, and he's breathing it in, what on earth am I doing, and it was like, the, the scales, and the the, the walls that I had built to hide behind, started crumbling. And from that point forward, I did not use any illegal drugs whatsoever. It took me longer to actually quit smoking. But by the time New Year's Eve of 2000, going into 2001, came about, I was ready to publicly acknowledge that I don't do these things any longer. And my first husband, I do believe that marriage is supposed to be permanent, is supposed to be forever. And I gave him the option to come out of that lifestyle with me, and we would remain married. And he chose not to. So in March of 2001, I left and my son and I moved out. And that was really, really difficult.
Rodney Olsen 
It must have been a very difficult decision, especially as you say, you believe that the marriage is life long and so as well as the weight of what you've just described, of realizing that you're putting your son through this difficult time in this small apartment and, and all that goes along with that, you're realizing that I've just had a marriage fail. Did it start to really pile up on you and what did you do? How did you seek release from that?
Suzanne Burns 
Oh, it was a lot of tears. A lot of a lot of crying out to the Lord. I actually spent. I spent probably six months In the book of Jeremiah, I don't know why that was the book that I gravitated to. Well, I started in the book of Daniel. And I've always loved Daniel, because that's my maiden name. And so that's always been kind of a special book, even though so much of it is so weird. It's always meant something special to me. So I started in Daniel, and then I just kind of began reading through, and ended up in Jeremiah and just was just captivated by the Lord at that point. And I'm mold through Jeremiah 29:11  through 13, and just really started learning how to put down those deeper roots in my faith. I started learning about the potter and how how he was crafting us into the vessels that he desired us to be, from the time that he originally thought of us. And so from there, it was just this idea that I, I am worth more, and I need to be more more useful to the Lord as in gratitude, and not in obligation but out of gratitude, because man, I've, I sure have screwed up the first 23, 24 odd years of my life. And I really appreciate that I am not lying in a ditch somewhere, I appreciate that I never got on to the harder drugs that are so much more difficult to break free from, I appreciate the the ways in which the Lord protected me.
Rodney Olsen 
And it sounds as if when you are prepared to let go of those things that went right, that God actually fill that void. Because so often when we're afraid of, of letting go of those things that we know, are harmful. But we're not quite sure that we kind of find anything that's going to come close to filling those desires. And yet here God comes along and starts to fill those desires in your life.
Suzanne Burns 
Exactly. And we were just so foolish, we have no concept truly of how big and magnificent God is and the less we know about him, the less we we understand that. So while the more we learn about him, the more we learn there is to learn about him. And so when you're when you're very new in your faith, it's very difficult to let go and trust this, this big unseen God, that you you don't know if you can trust him or not. You don't know if he'll prove himself to you. Because when the people around you that you do see every day when when the people that are supposed to be the ones who are your protectors or your provider, when they're not doing their job, it's really difficult to then look to this unseen, unknown God and say, you know, I guess I'll put my faith in you. It's really very scary.
Rodney Olsen 
You're in the middle of this time where you're starting to become a bit more heavenly minded. But you're still walking through the stuff that you have to walk through here on Earth. Where's that bridge that took you from where you were at that time to where you are now? How did life start to unfold from there?
Suzanne Burns 
Well, you know, the Lord, it just knows, he always knows exactly what we need. And Jeremiah speaks of the creating the the path and the plans for us. And he knows what he's doing, even though it looks like a complete and total disaster from our angle. And that's where I find a lot of peace, a lot of rest the interest. After a couple of years of being a single parent, I started dating again. And then we got married. And then I had my second son who they're six years apart. And over the course of several more years of, you know, figuring out the whole blended family thing, which you know, isn't super fun. A lot of times, even though we're all invested in it, it's still it's still hard. And you understand when you're living it you really understand why God intended this to be one man and one woman becoming to becoming one flesh, because it is challenging. One day in charge, a gentleman came to speak and was talking about the sanctity of human life and talked about a program here in our town where they do pregnancy tests and support services for mothers who are who are pregnant but in in a difficult situation. And trying to help them avoid having to have an abortion or trying to help them avoid considering that an option. And so I was captivated. Because you know, these were the girls that I had been and I really wanted to be able to give back And felt like I was kind of at that point where I could. And so, you know, the Lord provided me a seven years of opportunity to work there. And I absolutely loved it. But over time, we began seeing more and more moms coming through who were in such dire situations, you know, they were living in their cars, they were trying to escape abusive boyfriends or abusive step parents, you know, they they had no job skills, they were 2324 had never worked, had no GED, you know, had no marketable skills, and really had no way to care for this child that they had created. Over the course of a couple of years, the Lord began laying on the heart that we really needed a residential program. here locally, we needed a place where these women could come and learn what they had not had the opportunity to learn as children. In 2014, foundation house was opened, which is a residential training program for mothers in crisis,
Rodney Olsen 
it must be quite powerful when you're speaking to some of those young mums to be able to say, I really do know what you're going through to be able to say, hey, I've walked this path before.
Suzanne Burns 
Yeah, and the funny thing is, is that they are very shocked when I tell them these things, it, they always, it's not so much that they look at me differently. But it's more that they realize that Oh, you do understand, you have been here, that does definitely help in in conveying to them that you know what you can do this, you can make the lasting changes. But now that we've been open, almost seven years, being able to bring back other graduates, others of our own moms can say more specifically, I lived in this house, you know, that was my bedroom down the hall. And here I am now, that is really even that much more powerful.
Rodney Olsen 
And that sense of example, must be very powerful. I know that what you're wanting to do is point people towards God. And yet at the same time, I'm sure it's not lost on you that people would be looking at you saying, if you can achieve all that, and you've come from here, maybe there is hope for me.
Suzanne Burns 
Yeah, exactly. Well, that's one thing I tell our volunteers a lot, and when I'm doing trainings for other ministries is that the trust is the most important thing. They, for the most part, if they do believe in God, they think that he's pretty stupid, or that he's very angry, or that he just doesn't care. Because the the facts of their life, the things that they've lived through, would would seem to demonstrate that. So you the one they see, you have to be that much more trustworthy. You have to prove God's faithfulness through you. So that eventually, hopefully, they will one day allow God to prove himself faithful. But we're the we're the message where the gospel that they see
Rodney Olsen 
What are some of the stories that have come out of some of the women that have been through the house?
Suzanne Burns 
Well, one of my favorites is Ashley, when she arrived, she came in September of 2018. And we had just launched our job training program. So she was eight months pregnant, had just come out of six months in jail. She was 28 years old, did not have a GED, did not have a driver's license and was also part of our recovery court system. From her completing that then the felonies that were on her criminal record would eventually be removed. And so she was in a really bad situation, did not have a whole lot of hope. And also had two older children that she did not have custody of. And so we get her in, we start building a relationship with her. We're teaching her how to make the lotions and soaps and wax melts and things like that, that we do as part of our job training program. And she just soaked it up. She just she loved it. And had never really considered it before but but it just spoke to her in in such a powerful way and really being able to go to like festivals and events where we were selling the products and having people come up and say Oh, I love the way the smells are. Oh this lotion makes my hands feel so soft. And for her to know that you know that that was me. That was my effort. It began to build in her self confidence that she had never known before. And so before she had been really resistant to getting her GED she Felt like oh, there's no way it's hopeless. Here. I'm 28 years old. It's just hopeless. I'm just, I've already wasted my opportunity. And so, one day after she had been growing and been been kind of loosening up and beginning to trust us a little bit more, we said, Why don't you just take the practice test, just just see, if you were to go in and take the test tomorrow, just see what you would get. And think she got a 27 out of 10 out of 30. So she was three points off. And when she realized how close she would have been, that lit a fire under her to begin doing GED classes. And in the midst of all of this, she's also seeking reunification with her kids and rebuilding those relationships. Because, of course, our kids have been traumatized all this time to having mom in jail. And, you know, Mom, mom, present but not present. She had been on drugs for, you know, probably six years at this point. And so she had to rebuild connections with her children, and eventually was was able to get custody restored of them. And so in 2019, she, she got her GED, she got her driver's license, she got her kids, her older kids custody back, she had her son, in 2018, she was able to buy a car. And through drug court, she began dating a young man who was also in recovery, and also was a Christian, she got saved and got baptized, she graduated drug court. And then in January of 2020, we celebrated our first foundation house wedding. And so we have this picture. Bo has one daughter, and then Ashley has her three children. And so we have this picture of them standing up there with at the altar with all four children and the two of them.
And it's just so magnificent.
Seeing how much hard work she put in, and how it's all paying off. And right now today, we're in the process of training her to come on as staff as a case manager for some of the new girls coming through now that she's a couple years beyond this. And it's just unbelievable, the light year difference that just a couple of years has made for her.
Rodney Olsen 
So Ashley, and Beau are now stepping into that blended family that you have, and you say is so difficult, but it must be powerful for them knowing that they have support behind them that they have people that are going to walk that journey alongside them.
Suzanne Burns 
For sure. For sure. Exactly. And that's really what we do. People always ask, Well, how long are the moms allowed to stay in your house and, and it's like, well, there really isn't a cut off time. Some programs say you know, six weeks postpartum, or you can stay up to a year. But really, it's like, what do you need, if she doesn't need to live in our house any longer than there's no reason to keep her. But if she does need to stay, then if we make her leave too soon, then then we're wasting our efforts and work. We're putting her and our child at risk to fall back into homelessness. But ultimately, it's about building those those family relationships. And so in a very real sense, Ashley is part of our family and always will be as long as she needs us. Even if it's just a chat on the phone, if it's just a call and commiserate even whether it's you know, to be frustrated because of the the annoying school pickup lines or things like that, you know it, we're part of the family, just like I call my mom, just to chat to not talk about anything in particular, I want Ashley to know that, that we're worried that for her to or her family regardless of where she is in life.
Rodney Olsen 
And this is where we start to see the New Testament lived out where people came together as community that had things in common and would share together and our western lifestyle has become so different to that we've become so individualized and yet when we call back into community, there's that structure and the support that we need to go ahead.
Suzanne Burns 
Yeah, exactly. Exactly. And what's so funny, too, when when the girls first come into the house, you know, they're always very hesitant. Some of them have been in programs before and so there's there's that negative connotation, or the or the other girl is going to like me in the house, am I going to get kicked out? Is the staff going to be mean or stupid? And so you know, first we have to build the trust. But it's always really cool to see the other girls in the house band together and support her. We we work really hard to make sure that they know that that's expected of them of course, but it's also really nice when you know, a baby is coming and they're digging through their, their baby clothes trying to get things for for this new girl, or you know she's outgrowing her clothes. And so will I have a pair of pants that she can have. And, you know, I have this top that doesn't fit me anymore. And so it's really nice to watch these girls that for so long, we're more focused on self survival, and how do I manipulate this situation so that I get everything that I need. And in it, I don't care if you get anything at all, as long as I get what I need, and to see their hearts shift and be a lot more open and receptive, even when they don't know the Lord, to be willing to be that support system to somebody else that's in even greater need than they are. It's just really encouraging.
Rodney Olsen 
In the introduction, I mentioned that you've been helping people for 20 years now and helping other people going through various circumstances. But I guess one of the big things for those of us who are wanting to help, is ensuring that the help we provide isn't just making us feel good about doing something, but it's actually providing the help that is needed. And I know that that is something very close to your heart
Suzanne Burns 
Through learning about the the poverty mindset, and the lasting impact of trauma on the brain chemistry of the people that we serve, we've really learned a tremendous amount about not only how to help, but how not to help. All too often, people want to, they want to do things for other people, they want to be a blessing, you know, you see someone homeless, begging on the street and you your gut reaction all too often is to, you know, give them whatever money you have in your in your wallet, or to go buy them something to eat. But then a lot of times that very same person has a home, or they've already eaten, or you're $20 is not going to get them very far towards those goals. So sometimes people will ask me, Well, you know, what do I do if if they're just gonna buy drugs with it or buy alcohol with it? And it's like, well, you know, the reality is, is that your $20 does really nothing to get them to lasting stability. So they probably need the drugs, they need the alcohol, because that helps them forget the pain that they're in, that helps them mask the feelings of loneliness, or of cold or of overwhelming depression, it becomes a kind of a catch 22 How, how do you help these people without enabling them? The The fact of the matter is, is that you can't, unless you're willing to build a long term lasting relationship. If you only want to give them something small, then recognize that they're not beholden to you. If they want to spend it on drugs, then you know, you really don't have that kind of power, that kind of weight in that relationship. There is no relationship, there's sometimes we'll get a church that maybe has been supporting a mom. And now they're they've been paying her rent, they've been paying her grocery bill, they've been picking the kids up, and they've been doing free babysitting. And and now it's to the point where like, they're tired of this, like, Why won't she just realize the great gestures that we're all pouring into her and like, light a fire under herself to go and get a job and to go and do these things for herself. And it's like, that's not how it works. She's already been conditioned by these years of living on government assistance, living in programs, that somebody will come along and do these things for her. And all you've done is tell her that, that you're the You're the one that for now. And so when you get tired of helping her when you get frustrated, or when you get burnout, you haven't set any framework for her to learn. You've only done the things for her that she could do for herself. So we all too often are come in with a paternalistic mindset that I'm I'm going to take care of things for you so that you can you can be better you can be fixed. And it just doesn't work that way. Because really, we're coming in just like my parents didn't give me the they gave me too strong of boundaries. And I didn't know there was things outside of that. We kind of do the same things with with these individuals that we're wanting to serve. We're babying them. We're doing the things for them that they could be and should be doing for themselves. And then when we get tired of it because nobody wants to baby an adult or very long. We haven't taught them how to do it for themselves and so they're left feeling free. frustrated and abandoned. And, you know, here's, here's one more church person, that's just a liar. And we're burnout and frustrated. And think that, you know, I, clearly I can't help anybody because nobody's worth helping you know that if this is what it's all about that I'm not interested in being the hands and feet of Jesus, I don't want to be a servant, I'd rather go back to be in a Pew potato. And it's a very delicate balance to get people to understand that that dynamic,
Rodney Olsen 
And it can be very difficult to actually lead someone towards doing something for themselves. When they know that, well, if this church is giving up on me in their mind, then they'll wander off to the next into the next in the next. So we need to be very careful. And you've wanted to help people along that journey. You've written a book called The Accidental Social Worker, tell me a little about that.
Suzanne Burns 
Yeah, so that's basically my learning about all of the the brain chemistry and why they're their wiring is a little bit different when they've lived in chronic trauma and poverty mindset. And so the accidental social worker is really kind of me, I did not come into this field, intentionally. I volunteered one day a week, but I worked in the corporate world, for most of my life. And so working one on one with people for an hour, once a month, is vastly vastly different than living with people 24 seven. And so the more we began to learn about the the dynamics of trauma and the experiences and how that has reshaped, rewired their brain chemistry, the more I wanted to share this with other believers, because I know that it is incredibly important for for people to understand, we all want to help and we all want to serve, but if we can understand their mindset, and if we can understand how their brains have shifted, we can serve differently. And so we don't get burnout, we don't get frustrated. And we're also learning how to empower them towards making these decisions for themselves.
Rodney Olsen 
So as well as serving those who need to be served. you're serving those who want to serve through things like this book, but also, through your podcast, trauma informed church, what are some of the things that you tackle in that?
Suzanne Burns 
Well, I love to talk about my girls. And so what one of the things that I love to do is I love to talk about one particular dynamic in each of the sessions and use a client as an explanation. Like, for example, Brooke, one of our young ladies, she came to us in April, she was already seven months pregnant and did not know it until she got into drug rehab, which was definitely a big concern as far as the health of the baby would go. But once she realized she was pregnant, she definitely wanted to make changes. The problem is, is that Brooke has not only a strong history of meth addiction, but she also has mental health diagnoses that are inhibiting. She's bipolar, she's schizophrenic, and also has to be on medication to manage all of this. And then on top of that, she also has cognitive delays, where she's, she's 24 years old, but she's effectively a 12 year old on a good day. And on not so good days, she's more like a seven or eight year old, stubborn and defiant, doesn't understand things, always asks the same questions over and over again, really has a hard time with comprehending the answers. So we spent a lot of time working with her and trying to get her to the place where where she would be ready to make the decision either to parent or to place her baby for adoption. And she did ultimately place her baby for adoption, but not until she had spent a week as the mom it within our home, you know and so always having oversight with her. You know, she didn't make it a full week before she ended up having to go into an inpatient program. She had a mental breakdown. And so she she knew that placing her baby for adoption was the best thing for her. But she also knew that that was the most difficult thing to do. So walking through with her the pain and the challenge of really giving her no good option but placing for adoption, but also giving her the room the space that she needed to make that decision for herself. In other words, we can't legally take her baby away from her. And we wouldn't want to do that because that would break her heart. But at the same time she is not fit to pay Aren't walking her through all of that has been so challenging. Because we have to go through the same conversations over and over and over again.
Rodney Olsen 
You've been involved in so many different things. And obviously your podcast is going to be helping people to, to realize what they can do to help you have your book, you have your podcast, there is products online, that the the ladies that you're serving, are making this so much that people would want to get in touch with you about where's the best place to find you if, if some of our listeners are wanting to find you online, where's the best place to go?
Suzanne Burns 
You can download my free ebook, The Accidental Social Worker at traumainformedchurch.com You can also find out more about the products that our moms make at healingspringsgifts.com and the ministry is at foundationhouseministries.org. And we are also on Facebook and Instagram. And you can search us that way as well.
Rodney Olsen 
And I'll put links to all of those in the show notes at bleedingdaylight.net so you can find all the information there. Suzanne, it really has been a delight to speak to you. There's so much more we could say if we had a number of days to keep talking but thank you so much for your time and for what you're doing to sow into other people's lives.
Suzanne Burns 
Thank you so much Rodney. I appreciate that.
Emily Olsen 
Thank you for listening to Bleeding Daylight. Please help us to shine more light into the darkness by sharing this episode with others. For further details and more episodes, please visit bleedingdaylight.net